WORKING WITH YOU TO REBALANCE THE PLANET!
SUPPORT OUR WORK

There are many ways you can protect rainforests, fight climate change, and help people and wildlife thrive.

BE PART OF THIS CHANGE!
BE PART OF THIS CHANGE!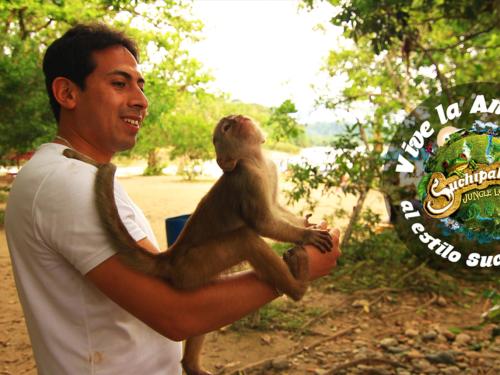 There are many species that are endangered in the Ecuadorian Amazon Rainforest. And there are people who want to take care of them; this is why national parks and biosphere reserves have been created. Many people have volunteered to help the Rainforest. They enjoy the opportunity of doing a good action that will make their deeds impact the environment.
Volunteer in one of several social and educational projects in the jungle.
Sustainable Tourism in the Amazon: In addition to providing complete customer satisfaction, Suchipakari Lodge is fully aware of its responsibility towards the Amazon. We are constantly working on sustainable preservation projects, preserving the rainforest and helping local communities to improve their quality of life.
Let's help them!
Be part of our volunteers!
Environment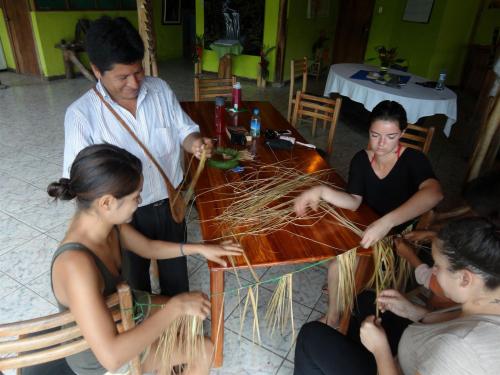 Productive Area Administrative Support and Development

Teaching Assistants (English / Microenterprise / Business)

Conservation&Sustainable Development Program Volunteer
Social Labor
Community
We create and contribute with several community projects, which have enabled them to have an economic potential of the indigenous communities beyond their imagination, maintaining customs and traditions of their people.
Educational Projects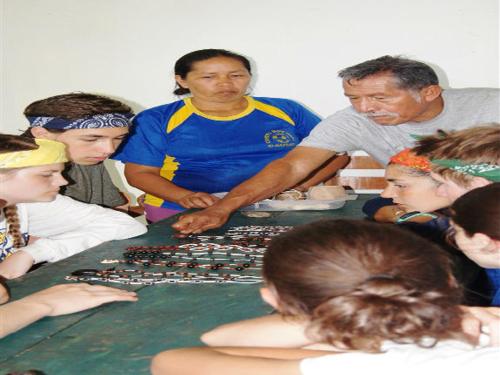 Contact Us!
Volunteers Program Price per Day $20 USD Included: 3 Meals & Lodging.
What you will receive
Real­is­tic guid­ance and use­ful infor­ma­tion to pre­pare you for your stay.
Accom­mo­da­tion in the rooms with pri­vate bathroom
All meals at the Lodge
Admis­sion to the Indian community
Excur­sions, Canoe­ing and activ­i­ties in the Ama­zon rainforest
A per­sonal advi­sor who will fol­low work progress through­out the entire process.
To learn and share expe­ri­ences with a real Ama­zon com­mu­nity, when you be in our Ecolodge in the rainforest.
To get dif­fer­ent skills and knowl­edge in our ecolodge such as: cook­ing, guide in the ama­zon, ani­mals care, man­age­ment the lodge, and more.
A healthy, friendly and amaz­ing envi­ron­ment in the real Rainforest
A pro­fes­sional work­place that will receive you in the best manner.
Some­one who will greet you at the airport.
A place to live that makes you feel at home, (fam­ily, hotel or at the workplace).
Oppor­tu­nity to learn Span­ish in your workplace.
Free inter­net access in Quito