Deep in the Amazon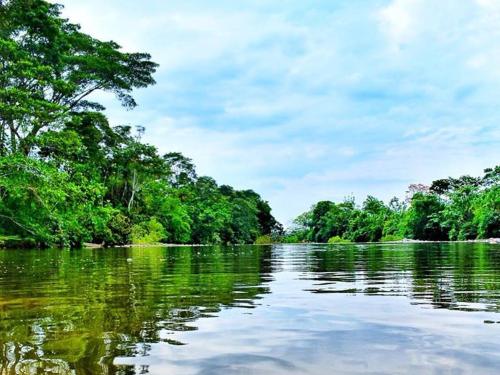 Suchipakari is located in the Pusuno Bajo River near to Misahualli, a small village nearby with a more laidback jungle vibe than Tena on the Napo Province.
It's easy to forget how close you are to civilization when surrounded by the perfect wilderness of the Napo River, the Amazon's largest and most powerful tributary, and its lush, tropical forests.

Suchipakari is accessible by car or bus (with a secure car parking lot to leave your vehicle) around four hours from Quito, followed by an easy 10-minute walk from the river Pusuno.
There are several ways to reach to Suchipakari Lodge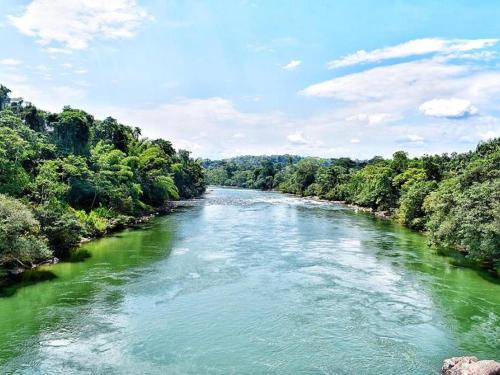 You can drive your own vehicle or rent a car, take public transportation, or arrange a private transfer.
CONTACT US
for transport options.
info@suchipakari.com | Mobile: +593980535854
By Car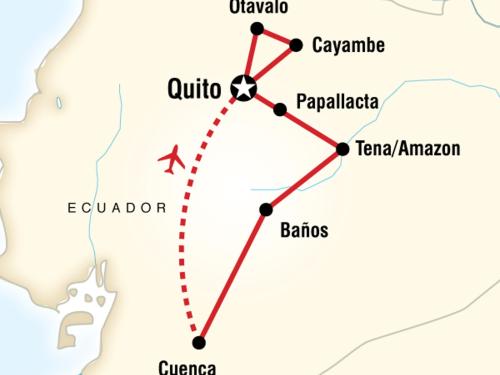 The Northern Route

| From Quito

Quito - Pifo - Papallacta - Baeza - Archidona - Tena - Puerto Napo - Puerto Misahualli - Puente del Pununo - Pusuno Bajo

This is shortest route available when heading from Quito to Suchipakari Lodge. Located along a scenic stretch of road, this journey will lead you out of the majestic highlands of Quito down into the jungle region, passing through: Papallacta – Baeza – Tena – Archidona - Puerto Misahualli - Pusuno Bajo. This route is 240 km long and takes around four hours. During the trip there are several opportunities to stop for photographs of the green valleys below along with sparkling waterfalls or take a relaxing moment on the Papallacta hot springs.
The Southern Route | From Quito to Baños de Agua Santa
Quito - Cotopaxi - Latacunga - Ambato - Baños - Puyo - Puerto Napo - Puerto Misahualli - Puente del Pununo - Pusuno Bajo
Taking the "Southern Route" is the longest but goes past several interesting cities: Baños – Puyo – Puerto Napo - Puerto Misahualli It is a 360 km long drive, and it can take up to 7 hours. The Southern Route has more views but it is a longer trip. Either way, the final destination is Pusuno Bajo.
You can leave your car in the secure car parking lot in Pusuno Bajo, at no extra charge.
By Bus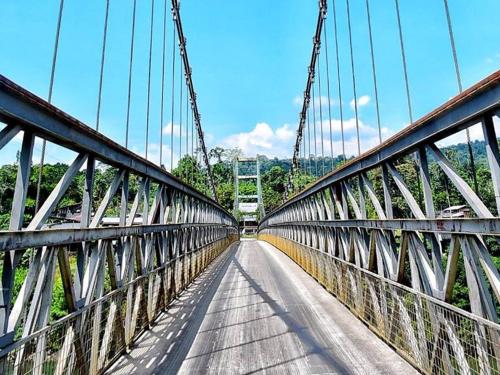 If you don't have your own transport, we will be happy to arrange for transfers, either with a guide or with just a driver, or explain to you how to get here by public transport.

Various bus companies offer services to Tena from Quito's Quitumbe Bus Terminal. Departures every hour from 6 AM. Approx. 8 USD per person (One Way). From Tena: take a bus to Pusuno Bajo: approx. 3 USD per person (One Way). Or a taxi from Tena to Pusuno Bajo: 20 USD (One Way).