THE AMAZON | EQUATOR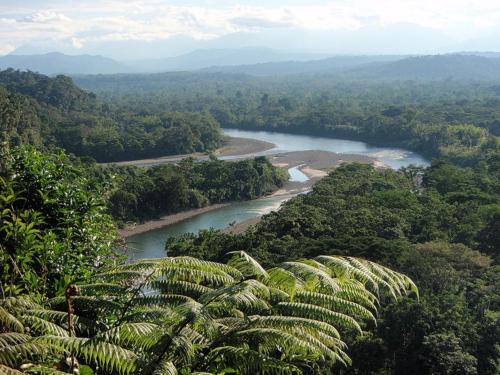 The Ecuadorian Amazon is a healthy ecosystem, but it is in constant threat from outside forces.

We find that the well-being of individuals cannot be divorced from the welfare of the environment. Therefore, Suchipakari EcoLodge offers an exclusive and unique hotel experience, looking for the satisfaction of our customers, the benefits of the indigenous communities involved, and valuing our employees. In addition, we promote the conservation and the importance of the Amazon forest, focusing on sustainable development, protecting habitats, and the rebalance of Earth.
A CIVILIZED ESCAPE IN THE AMAZON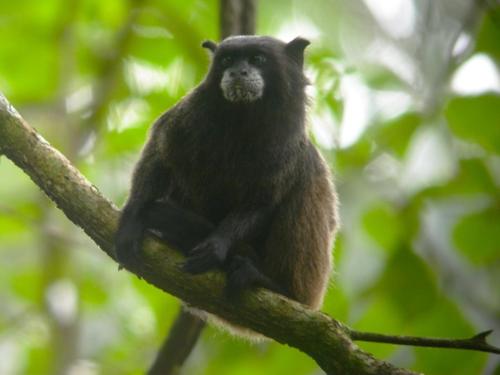 We at SuchiPakari adore the Amazon forest, and have done important work in protecting it and all its magical creatures. We also better our business, consumer, land use practices, recycling, reusing, reducing, using local products, low energy resources, and no air-conditioning makes it even easier.
ENVIRONMENTAL AND SOCIAL RESPONSIBILITY
Below is a concentrated list of our conservative practices:

No air conditioners: They use too much gas to power the generators. Instead, we use a combination of fans and airy well-ventilated rooms to keep our guests cool.

The main lodge is built with iron and sustainable piwi: The piwi is a renewable resource that also provides jobs for the community.

Waste water system: Water is filtered and cleaned before returning to the environment.

Our pool is a non-toxic and eco-friendly river - water pool with limited use of chlorine. Unlike traditional pools

Local produce: Whenever possible, we prepare meals with locally grown ingredients, benefiting the communities that produce them.

Local Employment: We provide many opportunities for the local community decreasing their need to hunt, fish or cut down trees to make a living. This results in a healthier jungle with more wildlife.

An important idea that we have implemented in the area is eco-tourism, providing local communities with income through sustainable means, such as the community visits we offer and ceramic demonstrations. Furthermore, SuchiPakari is one of the highest employers in the region, with a local staff of almost entirely local people. In this way, we hope to be able to share the rainforest with generations to come.

Re-use: We ask guests to use towels until they absolutely need washing to reduce unecessary energy.

Our guest biodegradable amenities: like shampoo and shower gel in the bathrooms. Our towel and linen reuse program dramatically reduces the impact on the environment by saving water, emissions of CO2 (from the energy consumed), detergent and the treatment of waste water disposal.

Junior Naturalist Program: Our kids program stresses eco-friendly activities like learning to paddle a canoe, searching for small creatures in the rainforest, leaving no trace in the wilderness and interacting with the local communities to further protect the rainforest.