SUCHIPAKARI JUNGLE TOURS | SAFE TRAVELS
Suchipakari Amazon Lodge offers you a great variety of packages starting from a 2 night stay. All tours are accompanied by professional native guides. Among the excursions offered from our lodge we have jungle hikes, canoe rides, night walks, cascade visits, river tubing, cave tours, community visits, animal rescue center visits and butterfly farm visits. For those who are in search for more adrenaline we offer great rafting or kayaking trips up to level V, an adventurous cascade hike or other more demanding jungle hikes.
SUCHIPAKARI JUNGLE TOURS
PROGRAMS INCLUDE:
Price per person

in U.S. Dollars, based in double, matrimonial, triple or family Accommodation



Comfortable Accommodation with private bathroom & hot water (STANDARD ROOM)
All Meals (From the Lunch on the first day to the breakfast on the last day)
Welcome Jungle Cocktail
Visits and guided excursions, transfer by car or canoe on scheduled departure daily activities.
Entrance fee
Life Jackets & Rubber Boots will be provided during your stay at the Lodge. Boot size available up to size (USA 10 1/2 | UK 44 1/2) men size
Experienced native guides bilingual English or Spanish
Hotel Facilities: Tubes, relax swimming pool, private river beach, board games, pool, hammocks and snack bar-restaurant
Unlimited purificated water
First aid
Taxes
UP GRADE: SUPERIOR ROOM (+25%) or LUXURY ROOM (+35%)
DO NOT INCLUDE:
Personal Expenses & Souvenirs
Tips
Alcoholic Beverages and Soft Drinks
Transport Quito - Suchipakari - Quito
Adventure Sports: Waterfall Rappelling | Rafting | Kayak | Bike Tour
Other items not specified
HOW TO GET TO THE LODGE
Suchipakari Amazon Lodge is located 240 km (149 miles) southeast of Quito, and can be reached in an amazing 5 hour drive from Ecuador's capital or a 4 hour drive from the town of Baños de Agua Santa. The surrounding area forms part of the Upper Amazon Basin, known as one of the most biologically diverse regions in the world and characterized by small Kichwa communities and abundant vegetation. The location is also very well suited to make the famous loop Quito - Amazon Napo River - Baños - Tungurahua (or reverse). A huge advantage for travellers who want to continue southwards through Ecuador as you will not have to return to Quito.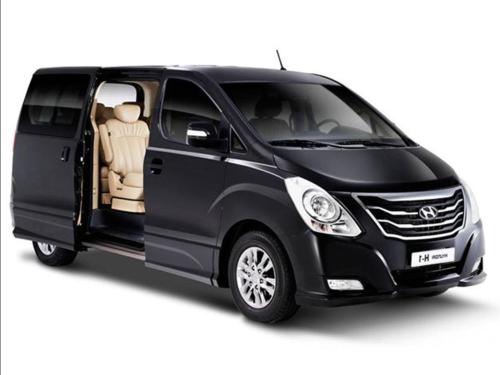 SHARED EXPRESS TRANSPORT FROM QUITO - TENA - SUCHIPAKARI
PRICE PER PERSON

: $40 USD (One Way)


Pick Up: Hotel / Residence in Quito
Time Departure: From Quito to Tena or Tena to Quito: 5H00 AM | 17H00 PM
Departure every day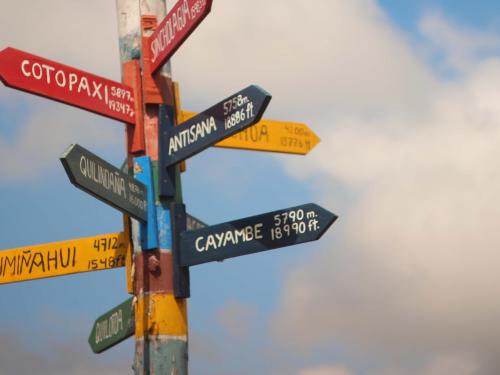 PRIVATE TOURISTIC TRANSPORTATION FROM QUITO


ROUTE FROM QUITO: Quito - Papallacta - Baeza - Tena - Archidona - Puerto Misahualli - Suchipakari
ROUTE FROM BAÑOS DE AGUA SANTA: Baños - Shell - Puyo - Puerto Napo - Puerto Misahuallí - Suchipakari
PRICE DEPENDS THE CAPACITY OF TRANSPORT (ONE WAY)


$150 USD (One Way) | Capacity: 1 to 3 Guests
$180 USD (One Way) | Capacity: 4 to 6 Guests
$220 USD (One Way) | Capacity: 7 to 15 Guests

Pick Up: Hotel / Residence / Quito Airport
Time Departure: From Quito: 24 hours service
SPECIAL:
You can choose stop to visit places in the Route: (Entrances not included)
FROM QUITO CITY: Papallacta Hot Springs or Jumandy Caves
FROM BAÑOS CITY: Swing of the End or Pailón del Diablo Waterfall
TERMS & CONDITIONS
Rates per person
Departure everyday / without minimum people
Discounts for senior citizens / children
Single passenger prices quoted upon request
Please note that all itineraries are subject to change and availability without any prior notice
A 50% deposit from the total tour package must be done to confirm your trip
Final payment must be done 7 days prior to tour departure
Ask for suggestion about How you can Get to SuchiPakari Lodge, by private car, by bus, or shared taxi
If you arrive before lunch, your package will include an activity in the afternoon. Lunch on the day of arrival will be included, and all meals up until and including breakfast on your day of departure. If you arrive after lunch, you will not lose an activity on the afternoon of your arrival. Your final activity will take place on the morning of your departure, followed by lunch before you leave.
Contact us about designing the perfect tour for your specific interests, needs and tastes.