All inclusive Packages at Suchipakari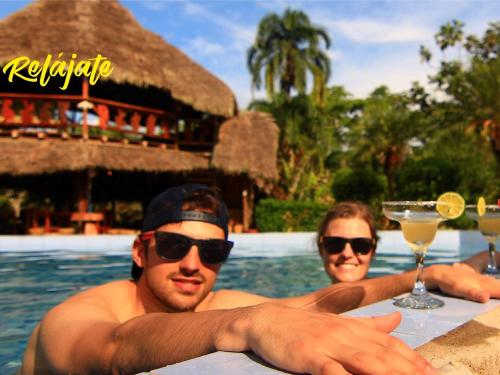 At Suchipakari Lodge, Something exciting is happening everyday ... all you have to do is, choose how long you want the fun to last!
We won't be able to tell you what you can do in a day exactly, because our guides will help you decide what to do keeping in mind the many factors, such as the time of day , station, the physical capacities of the group and over all where to find animals in that zone.
Suchipakari Activities and Excursions of the wild life on the Reserve
If you arrive before lunch, your package will include an activity in the afternoon. Lunch on the day of arrival will be included, and all meals up until and including breakfast on your day of departure. If you arrive after lunch, you will not lose an activity on the afternoon of your arrival. Your final activity will take place on the morning of your departure, followed by lunch before you leave.
The Ecuadorian Amazon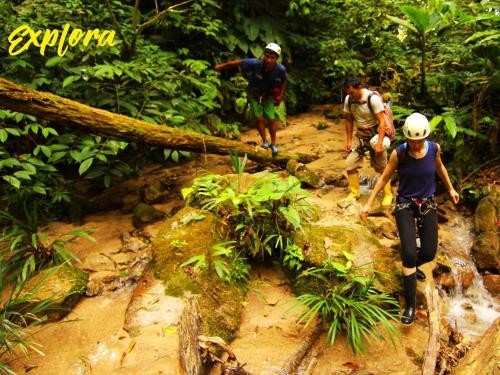 The Amazon Jungle offers opportunities for cultural exchange, photography, adventure, hiking, relaxation, birdwatching and wildlife observation.

The area surrounding SuchiPakari has perhaps the largest list of bird species in the neo-tropics due to its ideal location on the border of Napo and Orellana Province.

Thanks to biodiversity and top-notch guides, you will have the chance to see unique flora and fauna.
PROGRAM INCLUDE:
Price per person in U.S. Dollars, based in double, matrimonial, triple or family Accommodation
Comfortable Accommodation with private bathroom & hot water
All Meals (From the Lunch on the first day to the breakfast on the last day)
Welcome Jungle Cocktail
Guided excursions, transfer by car or canoe on scheduled departure daily activities.
Entrance fee
Life Jackets & Rubber Boots will be provided during your stay at the Lodge. Boot size available up to size (USA 10 1/2 | UK 44 1/2) men size
Experienced native guides bilingual English or Spanish
Hotel Facilities: Tubes, relax swimming pool, private river beach, board games, pool, hammocks and snack bar-restaurant
Unlimited purificated water
First aid
PROGRAM NOT INCLUDE:
Personal expenses & Souvenirs
Extra & Alcoholic beverages
Transport to the Lodge
Adventure Activities: Waterfall Rappelling | Rafting | Kayak | Bike Rental
FLEXIBLE AND TAILOR-MADE PROGRAMS
Custom packages can be designed according to your needs, such as:

All Inclusive Tour From Quito to Amazon
Honeymoon in the Amazon
Birdwatching Tour at SuchiPakari
Combined Packages: Suchipakari & Yasuni

Contact us about designing the perfect tour for your specific interests, needs and tastes.
TERMS & CONDITIONS
A 25% deposit from the total tour package must be done to confirm your trip
Final payment must be done 7 days prior to tour departure
Ask for suggestion about How you can Get to SuchiPakari Lodge, by private car, by bus, or shared taxi