Experience the natural wonders and culture of the Andes Mountains and Amazon Rainforest | Travel in Ecuador
From the Andes to the Amazon, our all-inclusive package combines the best sights Ecuador can offer, with culture, wildlife and adventure along the way
With this wonderful tour, you experience the highlights of the Northern Andes of Ecuador and the Amazon Rainforest. Your private guide shows you...
The tour start in one of the most beautiful colonial cities in the country: QUITO

This journey was crafted to offer you chances to discover Andean culture with weaving demonstrations, market visits and while learning to make traditional instruments. Visit the snow-capped volcanoes, taste the traditional cuisine, perceive the aromas of the Volcanoes Route, travel in of the most difficult train of the world.
And, of course, discover the Amazon an extraordinary biodiversity as you hike through vast landscapes full of wildlife. Share about the rich history and culture of Ecuador's indigenous tribes.

Experiencing seven ecosystems in seven days. Only in Ecuador you can experience this level of natural and cultural diversity while hiking world-class trails through unique, remote landscapes.
Why Choose Andes & Amazon Program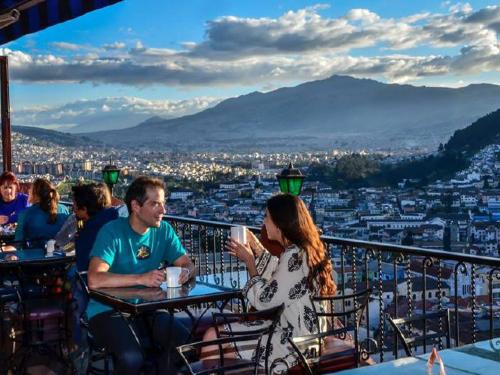 Hotel Accommodation
Privated transportation
Meals detailed in the itinerary
English speaking guide
Activities and transfers as mentioned in the itinerary
Entrance fees to mentioned activities
You will find a fine selection of tours in Ecuador. You can make a choice for single or multiple-day trips or because her knowledge and experience, you can send us an email with your specific requests and design together with us a perfect custom made travel plan holiday at this beautiful part of South America. info@suchipakari.com