EXAMPLE ITINERARY 7 DAYS 6 NIGHTS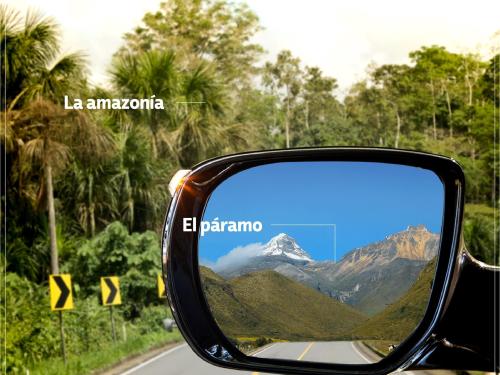 ¡This is our most comprehensive Ecuador travel option!

DAY 1: QUITO - COTOPAXI ACTIVE VOLCANOE
DAY 2: QUILOTOA CRATER LAKE
DAY 3: DEVIL´S TRAIN - ALAUSI - CHIMBORAZO
DAY 4_ BAÑOS DE AGUA SANTA
DAY 5: AMAZON
DAY 6: AMAZON
DAY 7: PAPALLACTA HOT SPRINGS - QUITO
Andes and Amazon Itinerary Program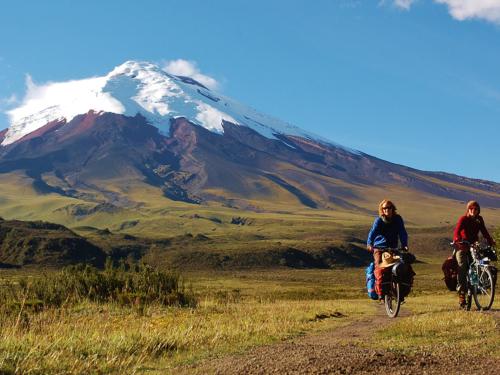 DAY 1: Departure from Quito – Volcanoes Route - HORSEBACK RIDING IN COTOPAXI ACTIVE VOLCANO NATIONAL PARK - Community Lunch - Transfer to Quilotoa Crater Lake – Dinner – Lodging in Quilotoa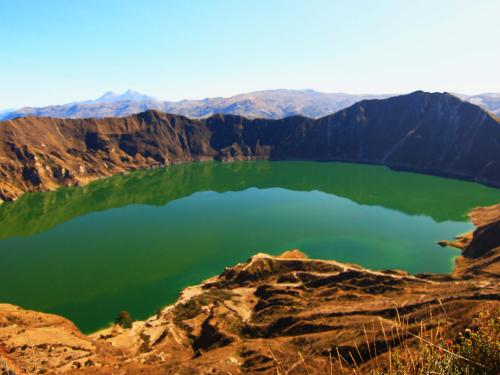 DAY 2: Breakfast – Treking & Kayak inside Quilotoa Crater Lake – lunch – Visit the Handicrafts and paintings of Tigua – Transfer to Riobamba – Panoramic View Chimborazo Volcano – Free Dinner – Lodging in Alausí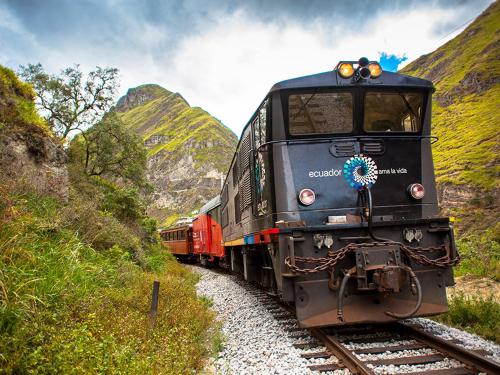 DAY 3: Breakfast - Train "Nariz del Diablo" (Does not include tkt - Lunch) - Transfer to Tungurahua - Photography on the Swing of the End - Arrival at the Baños de Agua Santa city - "Dinner Free" - Baños is also famous for its fun nightlife, so hit the town this Friday--don't forget to try the local cuy (roasted guinea pig)!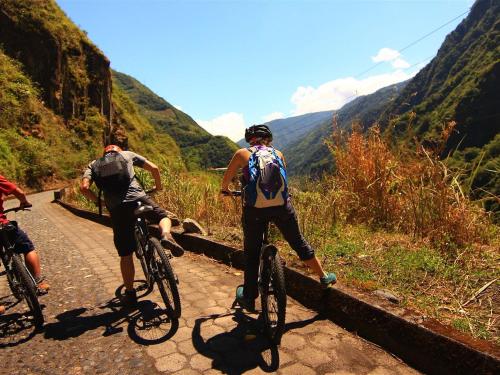 DAY 4: Breakfast - Baños is a favorite destination for Ecuadorians and foreigners. Relax in the town's thermal baths, bicycle downhill towards the Amazon on the Waterfalls Route – Cable Car "Manto de la Novia" Waterfall - Walk to the Waterfall "Pailón del Diablo" - Lunch - Transfer to Puerto Misahualli on Napo Province, Amazon Region Ecuador- Dinner - Accommodation in Suchipakari Jungle Lodge.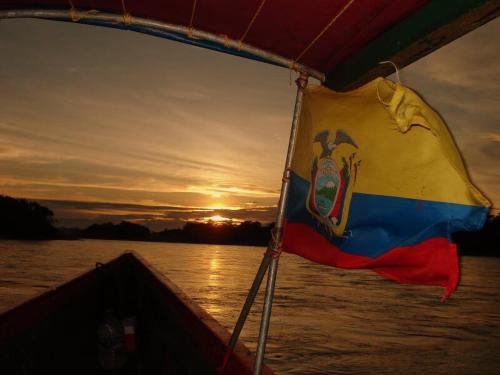 DAY 5: After breakfast, begin a jungle adventure! Located along the pusuno and mighty Napo River, your cabañas offer a tremendous panorama of the surrounding jungle. During your jungle stay at Suchipakari Amazon Reserve: In the morning Waterfall excursion (Rappel $10 USD). Boxed Lunch. Then continue to learn and shared the traditions on the Quichua Community (Typical Dances, chicha de yuca, handicrafts). Finally visit the monckey´s beach on misahualli port. Return to the Lodge - Special Dinner.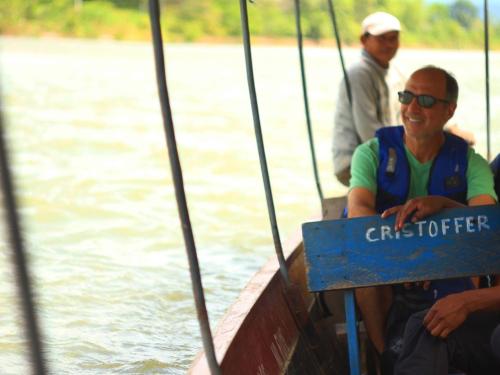 DAY 6: After breakfast, Continuing our canoe-trip we arrive to Arajuno River for visit the celebrated animal shelter, AmaZoonico, which is specialized in the rescue of wild animals for specie conservation and reintegration into the wild. In here we will observe a great variety of species such as: toucans, all kind of colourful parrots, various kinds of monkeys, jaguars, capybaras, caiman and much more!
Afterwards, we will enjoy a delicious lunch in the river shore, picnic style. We'll have the opportunity to swim in the river or just resting peacefully surrounded by a wonderful natural atmosphere.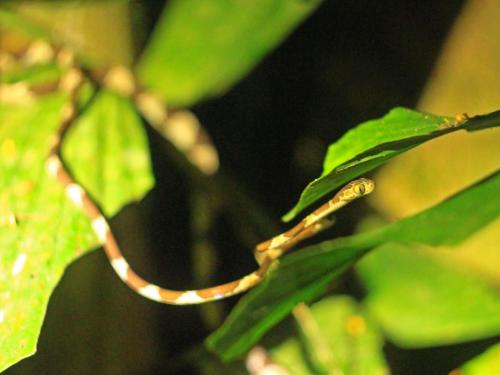 We return to the Lodge by canoe.
Hike through the shadowed jungle canopy learning about the medical uses of various plants, our guide explain about the trap museum, is a very interesting exhibition of how they used to hunt for centuries. At night, after dinner, prepare your rain boots and flashlights for a night walking.
Your time in the rainforest can also include a float down the peaceful Pusuno River.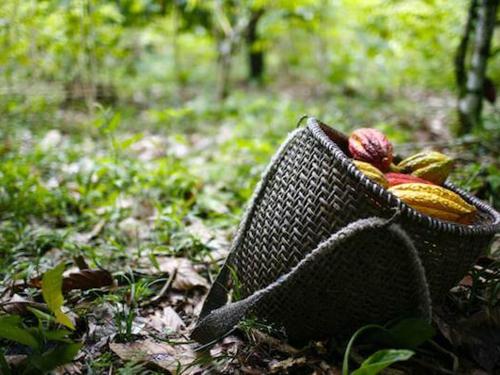 DAY 7: Breakfast – Chocolate Prepare - Transfer To Quito - On the way we can visit Papallacta Hot Springs ($8,50 entrance)
All Inclusive from Quito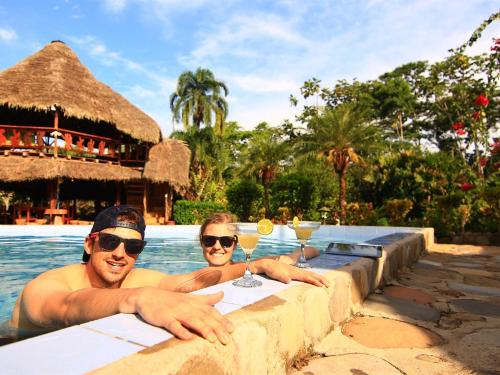 Comfortable Accommodation with private bathroom & hot shower: Double / Matrimonial/ Family
All meals (Only Dinner on Baños City Free)
Equipment (Rain Boots, Life Jacket)
Professional Guide (Spanish & English)
Transfers, excursions, entrances and site visits included in itinerary
Entrance fees of the reserve and use of its facilities.
What to bring?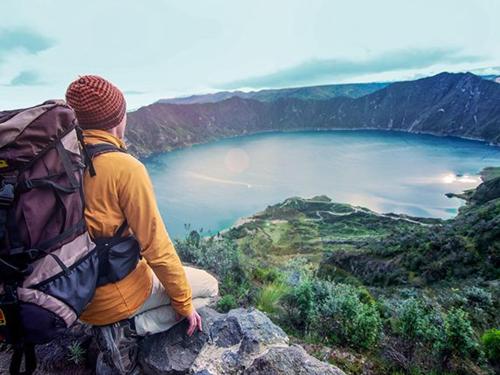 Light wool is ideal and a warm jacket is usually necessary in the highlands after the sunset. Shoes for walking, or good hiking boots, a thick sweater and a jacket. Remember that the higher you are, the colder the weather will be. Temperature Range: 5º-25ºC (41º-77ºF). For the Jungle: Lightweight & clothing with long sleeves/pants, swimwear, shorts, comfortable & supportive walking shoes, sandals, flashlight, rain gear, hat, sunglasses, sunscreen, insect repellant, camera and extra batteries and not forget your passport. Temperature Range: 23º to 26º C (72º to 80º F)