EXAMPLE ITINERARY 6 DAYS 5 NIGHTS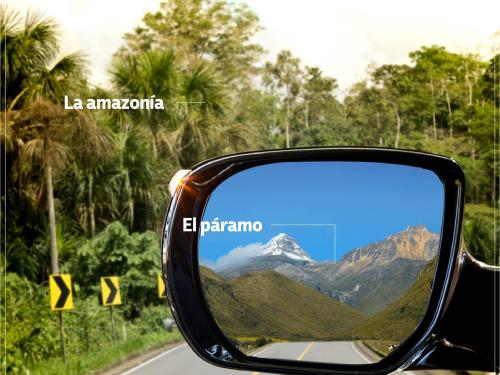 DAY 1: QUITO - COTOPAXI ACTIVE VOLCANOE
DAY 2: QUILOTOA CRATER LAKE
DAY 3: BAÑOS DE AGUA SANTA
DAY 4: AMAZON
DAY 5: AMAZON
DAY 6: PAPALLACTA HOT SPRINGS - QUITO

Day 1: Cotopaxi Active Volcan and National Park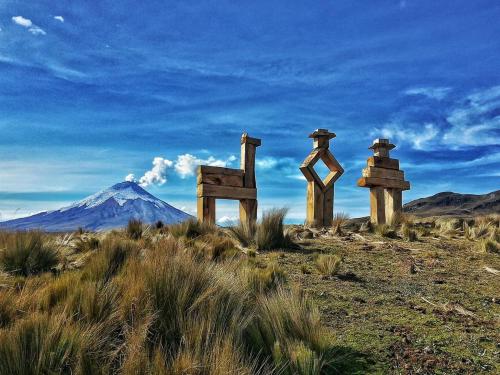 Departure from your Hotel on Quito City
Panamericana Highway "Volcanoes Route"
Andes Welcome drink on the Hacienda
HORSEBACK RIDING
After a briefing of how to handle the horses we set off for our spectacular ride to the heights of Rumiñahui Volcan (2 hours). There are great possibilities of going on a faster pace, either trot or canter on the high plateau of Rumiñahui.
Lunch
Transfer to Quilotoa town (3900 msnm)
Dinner & Lodging
High possibilities of spotting Andean birds, herds of wild horses and herds of wild bravo cattle. This is a superb ride that allows riders with no experience and experienced riders to immerse on the local Chagra culture, enjoy the opportunity to ride "off road", through ancient wild horse tracks, and on clear days, have an spectacular scenery of more than 12 volcanoes. Return to the hacienda.
Day 2: Quilotoa Crater Lake | Trekking & Kayak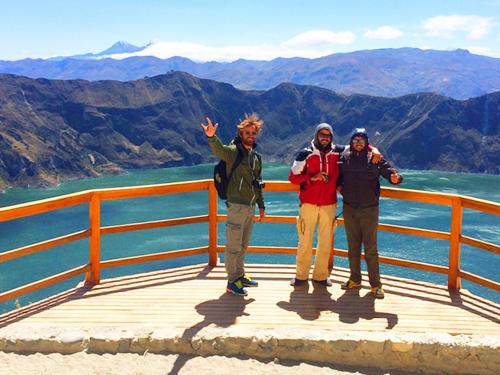 After Breakfast
TREKKING inside to the Quilotoa Lake
KAYAK ON QUILOTOA´S LAKE
Lunch & Transfer to Baños de Agua Santa City
Visit a Indigenous Market
Dinner Free
City by Night on Baños City
Lodging
Day 3: Baños de Agua Santa | Adventure City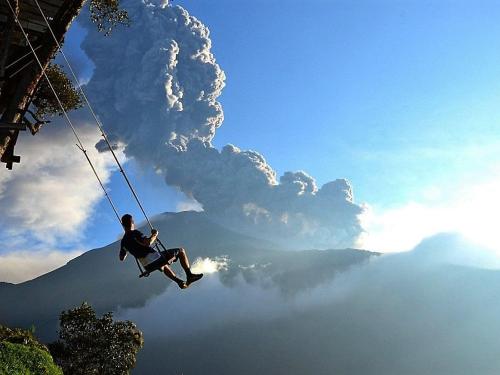 After Breakfast
Photography Tungurahua Active Volcano - Baños de Agua Santa City & Feel like fly on the Swing at the End of the World
Waterfalls Route & Andes Landscapes by Car
Cable Car & Trekking
Transfer to Puerto Misahualli on Napo Province, Amazon Region Ecuador- Dinner - Accommodation in Suchipakari Jungle Lodge .
Day 4: Napor River Boat | Animal Center | Rainforest Walk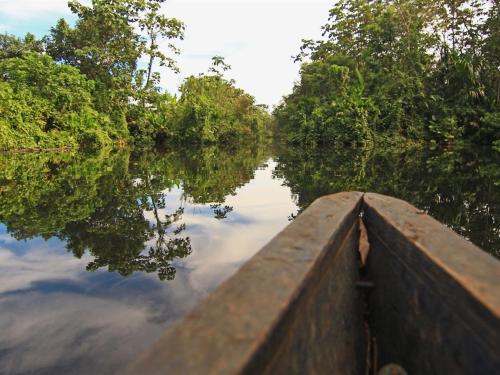 Breakfast
Napo River & Motorized Canoe
Amazoonico Animal Refuge
Box Lunch
Return to the Lodge
Primary Rainforest Trekking
River Tubing
Night Walking
Typical Dinner & Jungle Coktail
Lodging
Day 5: Waterfall Jungle Expedition | Quichua Community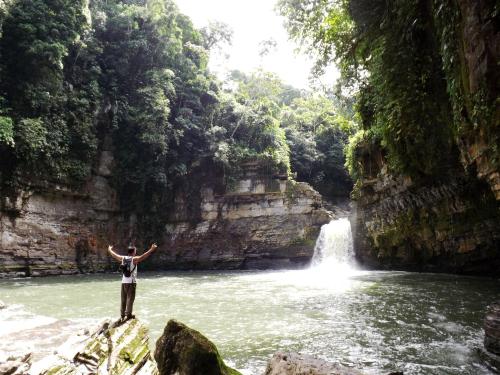 Breakfast
Waterfall Jungle Expedition
Box Lunch
Visit Quichua Native Community: Typical Dances | Chicha de yuca elaboration
Photography with monckey´s on the misahualli river beach
Dinner
Lodging
DAY 6: Cacao + Jungle = Chocolate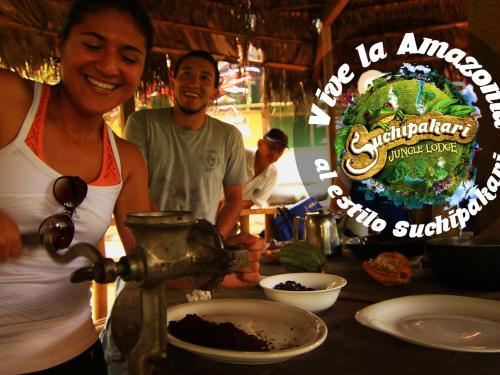 Breakfast
Chocolate Tour
Return to Quito
Lunch Free
On the way you can visit:
Papallacta Hot Springs ($8.50 USD) or
Jumandy Caves ($8 usd)
Quito City
End Tour
All Inclusive from Quito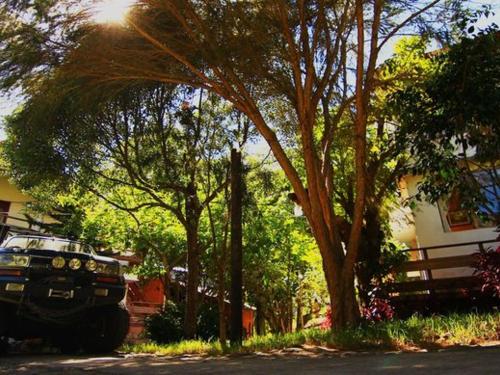 Comfortable Accommodation with private bathroom & hot shower
All meals according with the itinerary
Equipment (Rain Boots, Life Jacket)
Professional Guide/Driver (Spanish & English)
Transfers, excursions, entrances to the places to visit. during the trip
Private Transport during all the program

These vehicles are maintained to a high standard and are fully equipped with first aid kits, fire extinguishers and emergency tools.
What to bring?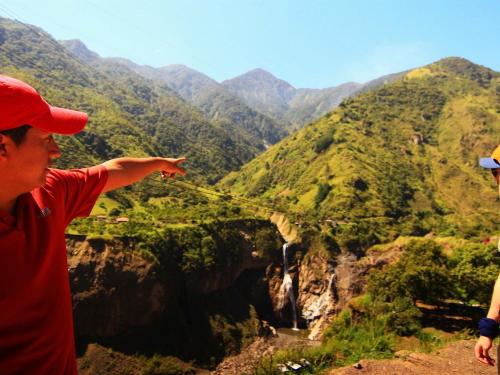 Light wool is ideal and a warm jacket is usually necessary in the highlands after the sunset. Shoes for walking, or good hiking boots, a thick sweater and a jacket. Remember that the higher you are, the colder the weather will be. Temperature Range: 5º-25ºC (41º-77ºF). For the Jungle: Lightweight & clothing with long sleeves/pants, swimwear, shorts, comfortable & supportive walking shoes, sandals, flashlight, rain gear, hat, sunglasses, sunscreen, insect repellant, camera and extra batteries and not forget your passport. Temperature Range: 23º to 26º C (72º to 80º F)