Suchipakari Lodge, History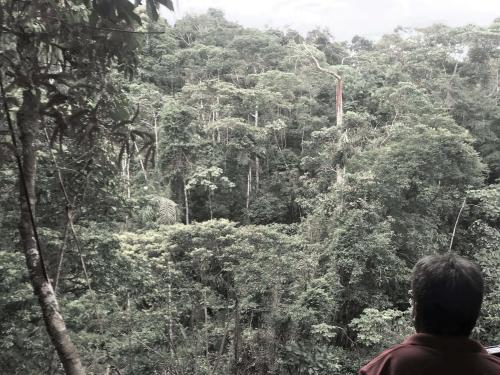 Suchipakari Lodge ("Suchipakari" is the Quichua Indian word meaning "Nature's Gift") was a dream founded by Native Guide Ruben Morales. After to visit the Jungle on 1997, his thirst for adventure and protect the rainforests of South America had been awaken.
The construction took more than 3 years, for the difficulty to bring the materials, equipment, food, car, canoe transportation and the selva weather.
In 2002, Ruben opened his tourist lodge, " Suchipakari Jungle Lodge," on the Upper Napo at the village between Misahualli and Ahuano . Today, Suchipakari is still functioning there as a successful tourist resort and is the deepest rainforest lodge in this area so far.
OUR LOVE FOR THE RAINFOREST
One day after leaving Misahualli (back in time 7 hours away from Quito, capital of Ecuador) he stopped to speak with one of the locals living Marco Chariguaman. Ruben spoke of his dream and the gentleman told him that he knew of the perfect place for a lodge. Together they hiked through a swamp, not knowing that the trail would soon become Suchipakari's present day boardwalk ("The Lodge"), and arrived at an isolated lagoon. Ruben immediately fell in love with this primary rainforest, near to Pusuno Bajo, and decided that it was the site he was looking for.
He then met with local landowners nearby Misahualli, and purchased 50 hectares of their properties surrounding Pusuno River. In 1999, began the construction of Suchipakari Lodge and his famous rainforest tours.
Suchipakari was officially opened with four guest rooms, a dining room, and housing for guides and other staff. During the first years, Ruben lived at and managed the lodge himself.
As time went on Ruben continued to improve the facilities. This beautiful property offers a safe refuge for a tremendous variety of plants and animals native to the Ecuadorian Amazon, and a wonderful opportunity for visitors to experience it.
Owner Contact: rubens@suchipakari.com