HONEYMOON IN THE ECUADORIAN AMAZON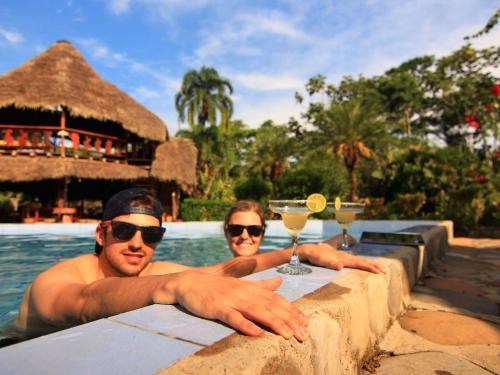 Because the Amazon is a Great Place to Fall in Love!

ALL INCLUSIVE 3 DAYS 2 NIGHTS
FROM $640 | TOTAL PRICE PER 2 PEOPLE

Your honeymoon is a unique and special moment in your life and what better place to spend this cherished moment than the Amazon.
QUITO, PAPALLACTA AND AMAZON ITINERARY
From Quito to the Amazon, our Romantic All-inclusive Package combine some of the best of the Ecuadorian diversity, with culture, wildlife and adventure along the way.

Comfortable Lodging in our Scenic Kichwa Cabin, with special decoration with flowers, romantic dinners and wine. Your time at the SuchiPakari will be action-packed with all kinds of Amazon activities and experiences.

Our packages are operated on a private basis so we can be flexible to your needs and schedule.
THE WORD "TROPICAL" DOESN'T ONLY APPLY TO CARIBBEAN BEACHES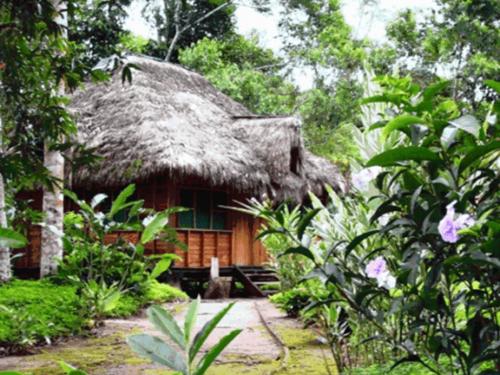 Discover what it means here in the Amazon when you take a dip in the sandy river beach after your day's adventures, watching the setting sun turn the sky all shades of pink over the river and lush forests

A place were magical sunsets and unforgettable sunrises are accompanied by the love songs of colorful birds, mixed with exceptional service and amazon accommodation making this a once-in-a-lifetime experience that you will treasure forever.